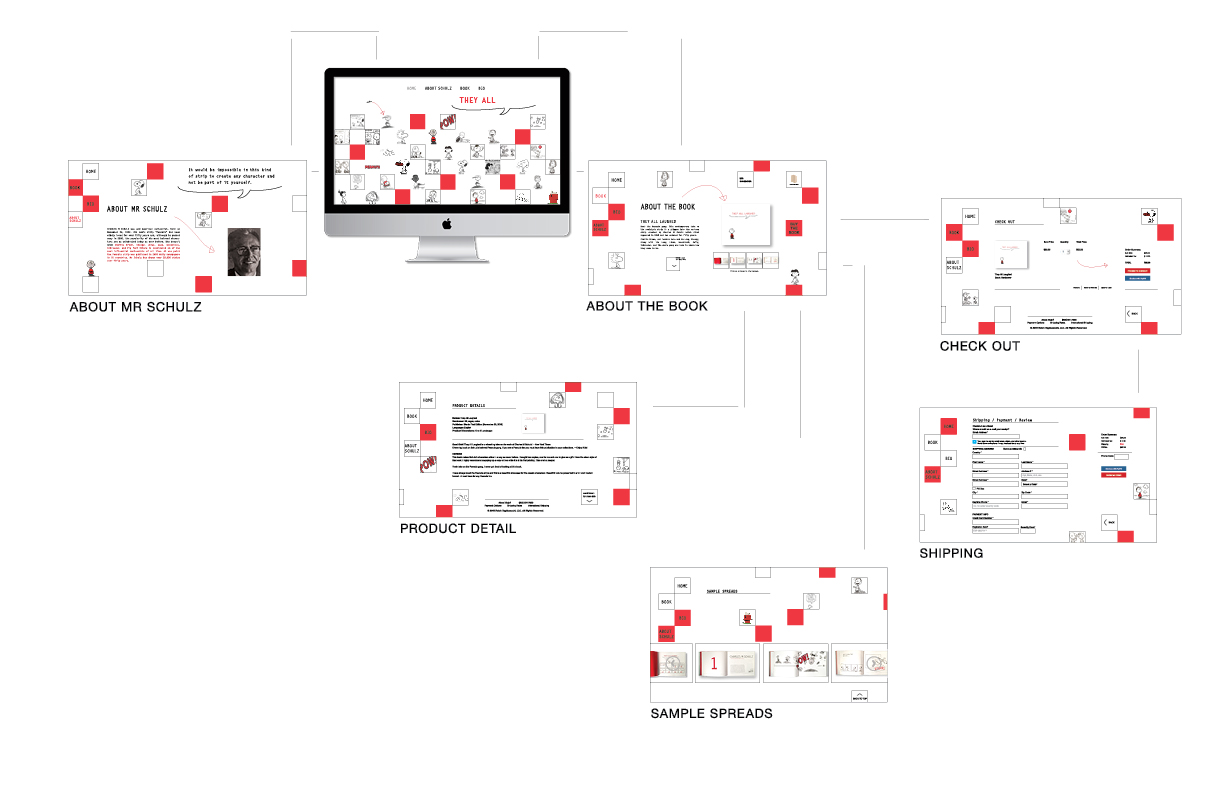 Project
For this project I was asked to create a book with the subject matter of my choosing and demonstrate superior type skills.
What I Did

I chose Charles M Schulz's endearing characters; Snoopy and the peanuts gang. I began the project by heavily researching the history of Mr. Schulz by combing over dozens of books, selecting quintessential images, deconstructing each image from its frame and then creating a modern staging for these wonderful characters. I took careful consideration to typesetting the book with both classic paragraphs and whimsical type accents and pull quotes.
Design Choices

I decided to render the images in black and white and use the color red as a shock of color to draw in the feeling of the comic strips of old. As a nod to comic strips of old, I chose bell gothic std in varied weights, coupled with a script type which I used judiciously. Instead of presenting these oh so charming characters in situ, I chose to extract them from the expected nostalgic newsprint, half-tone format and juxtapose them in a contemporary setting to highlight how classic they are no matter the setting.